Raleigh Aquarium Society (RAS)
On behalf of all the members of the Raleigh Aquarium Society, we are very appreciative of Reef Central's support of our club and others. We are thankful for the opportunity to have our club featured in this month's Club Showcase.
Background
---
The Raleigh Aquarium Society is the oldest and largest aquarium club in the Carolinas and has been in existence since the early 1980s. Currently, the club has around 100 members. In March the club will hold its 25th Annual Workshop and Auction. Historically, the workshop attendance has been around 200 each year, and continues to grow. Aside from the workshop, the club meets monthly, hosts a yearly Christmas Party and a summer combination picnic-field trip.
History
---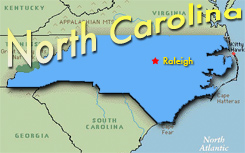 The Raleigh Aquarium Society was originally formed as a predominantly freshwater club in the early 80s before the technological advances in reefkeeping. As marine aquaria became more popular, many club members began to experiment with keeping marine fish and some other organisms. Just as things really began to take off with the modern age of reefkeeping, North Carolina was hit by a hurricane and many homes in the Raleigh area lost power for a week. Needless to say, that was before the time that people actually bought generators just for their aquariums. Many of these people gave up on reefkeeping and returned to keeping predominantly freshwater fish. About ten to fifteen years ago, things began to change again. Several new reef clubs began to sprout up in the area along with several new stores that specialized in marine aquaria. Many members started to toy around with marine aquaria again, and soon many new marine aquarists began to join the club. About 2 ˝ years ago, the local reef club, The Marine Aquarium Society of the Carolinas, decided to merge with the Raleigh Aquarium Society in hopes of creating one big club that would be capable of bringing in nationally-known speakers and hosting large marine aquarium events. We believe that our workshop this year will be a huge leap for the club in this regard.
Annual Workshop
---
Our largest event of the year is our Annual Workshop and Auction which is normally held over an entire weekend in late February to early March. In the past, we hosted a native fish-collecting trip during the day on Friday, followed by our Friday night programs which are devoted entirely to marine aquaria. Past speakers include Julian Sprung, Richard Harker, Brian Plankis, Scott Fellman and many more. On Saturday we have a lot of freshwater aquaria programs along with topics that can be applied to both freshwater and marine aquaria such as fish diseases, water chemistry, etc. For the past two years we have also had fragmenting demos during the day on Saturday. Sunday is our giant auction in which anyone can buy or sell anything aquarium-related. This is our major fundraiser for the club and it has always been a tremendous success. There are always good deals on everything from coral fragments, to tanks, to captive-bred fish.
Various pictures from the auction that takes place the last day of our annual workshop.
Brian Plankis speaking at last year's workshop.
Left:
Collecting native fish the Friday of the workshop
Right:
Discus Hans and his setup at a past workshop.
Scott Fellman speaking at last year's workshop.
This year the Annual Workshop and Auction will be held on March 6th-8th at the Wake County Commons Building in Raleigh, NC. This year's event will be organized with Friday as "Hands-On Day" and will feature a fragging demonstration and frag swap that evening. Our featured marine presenters this year will be Anthony Calfo and Chris Jury. In addition to these great presentations there will be a number of exhibits set up throughout the weekend.
Monthly Meetings
---
The Raleigh Aquarium Society meets on the first Thursday of each month (except for holidays, which meets the following week) at the North Carolina State University College of Veterinary Medicine building, located at 4700 Hillsborough Street in Raleigh, North Carolina. The meetings start at 7:30pm. Generally, the first few minutes are used to discuss club business and anything interesting that people have to share about their tanks. Following the discussion, we have a speaker. Lastly, we hold a raffle for various items that have been donated to our club by local stores, distributors or manufacturers.
Summer Picnic / Field Trip
---
Each year the club holds a summer picnic and field trip to various locations around the state. In the past, trips have been held at Eno River State Park, Battle Park, Cape Lookout National Seashore, along with various other cool places. The trip to Cape Lookout was especially neat as the club chartered a 100' catamaran sailboat and spent the afternoon snorkeling around in tide pools, finding all kinds of neat critters. Another interesting trip the club took was to a Tilapia farm. It was very interesting to see large-scale aquaculture first hand and learn how some of their techniques could even be applied to our own tanks.
Other Programs
---
One thing our club prides itself on is our support for conservation of aquatic habitats and threatened or endangered species. One way we contribute to this cause is through our Breeders Award Program. We strongly believe in the captive propagation of both fish and invertebrates, and this is our way to encourage that. Many of our members have phenomenal resumes of breeding fish that are not only rare, but sometimes even extinct in the wild. Many of these fish are extremely hard to breed and some are only now being captively bred for the first time. In addition to this, one of our members, Gerald Pottern, has a career in conservation. Through Gerald, our club is able to offer a variety of information and programs on conservation, prevention of invasive species and other related topics.
Many of our members also enjoy getting together in small groups to do other aquarium-related activities such as collecting trips, visits to aquarium shops, carpooling to other big aquarium events around the country, and even scuba diving.
Members Daniel & Carmie at MACNA
Club Communication
---
There are several ways our club communicates with members and the public. Our website is www.raleighaquariumsociety.com. In addition to the website, the club has a Yahoo Group in which most of the club communication between meetings takes place. Members use this forum to set up trades, group orders and ask for, or offer, advice. Lastly, we have a club forum set up on www.carolinafishtalk.com. This site has been a wonderful communication tool for our club and other clubs in the Carolinas. It is also great for people who don't necessarily want to join our club or partake in the day-to-day communications, but want to be made aware of special events such as our workshop.
Summary
---
As mentioned previously, the Raleigh Aquarium Society has been around a long time and will, no doubt, continue to be around for many years to come. We have been through the ups and downs, including hurricanes, recessions, etc, and made it through them all. While many fear tough economic times ahead, we continue to have a positive outlook for the growth of our club. Probably the one thing that rises above all else is our ability to adapt to changes in the hobby. One thing remains the same, though - people will always desire hands-on support and advice when it comes to their aquariums as well as the many great resources online. For this reason, there will always be local aquarium clubs.
---
If you would like to showcase your club in Reefkeeping Magazine, please email the webmaster for more information.