Frag Swap - January 17, 2009
2009 Tennessee Reef Aquarium Expo and Frag Swap
January 17th, 2009 from 12:00 p.m. – 5:00 p.m.
Kingwood Heights Church of Christ
115 E. MTCS Road, Murfreesboro, TN 37129
The Tennessee Reef Aquarium Expo is a yearly event hosted by the Middle TN Reef Club (MTRC) with the main goals of educating new and old hobbyists alike, protecting wild reefs through active trading and buying of cultured corals, and building a regional community to help support hobbyists in their quest for a beautiful and rewarding reef aquarium.
This event is FREE to attend and we invite all hobbyists, industry professionals, and local and online retailers to come out and enjoy it.
Reef lighting expert, Sanjay Joshi, Ph.D. will be giving a talk. There will also be a presentation on how to frag and propagate corals and a beginner slide show put together by the members of MTRC.
Please visit www.mtrc.org/reefexpo for more information and to receive e-mail updates about the swap.
DFWMAS Next Wave - January 24, 2009
Everyone is encouraged to attend Next Wave 2009! -- Think of this conference as going to Reef Keeping College for a day. Four speakers are being flown in to instruct attendees on successful saltwater care. After each presentation, which will be in the form of slides, PowerPoint, or video, attendees can ask questions from the speakers about the subject being discussed. Don't miss your chance to gain knowledge that will last you a lifetime!
Speakers:
Eric Borneman: The Sustainability of our hobby
Jake Adams: Water Flow is More Important Than Light
Bob Fenner: The Pros and Cons of Hitchhikers in the Reef Aquarium
Dr. Bruce Carlson: Reef Life in the Solomon Islands, a video presentation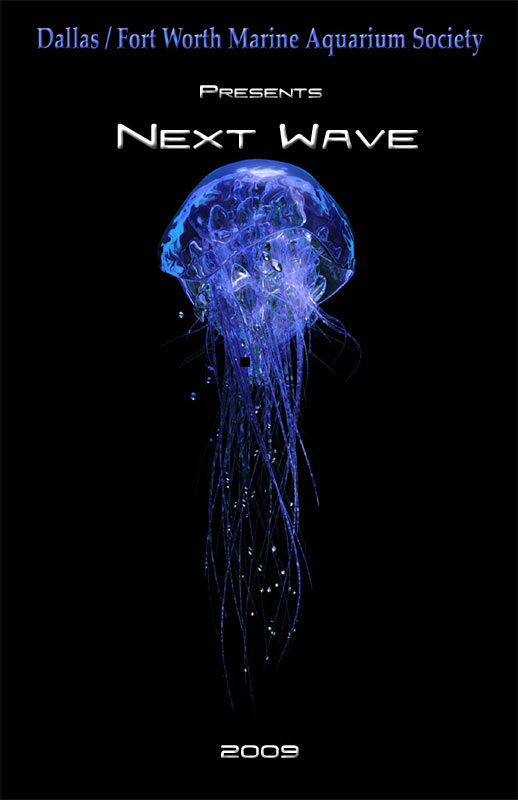 Fort Worth Botanical Gardens
3220 Botanic Garden Blvd.
Ft. Worth, TX 76107
Admission rate: $35 - Register Online Now!
Saturday, January 24th 2009
9 a.m. to 5 p.m.
Frag Swap - March 7, 2009
MARS Fragswap 5.0 - Madison, Wisconsin Frags, Raffles, Fun!!!
The Madison Area Reef Society (MARS) cordially invites you to take part in it's annual aquarium coral frag swap. All hobbyists new and old are invited to come trade/swap/sell or just browse a huge variety of hundreds of captive propagated corals from all over the Midwest. Drygoods and used equipment for sale or trade are welcome too. And for the first time in its history, ADMISSION IS *FREE* and free soft drinks will be provided!!! We will also hold several raffle drawings for corals, gift certificates and drygoods throughout the day.

Saturday, February 7th, 1:00 p.m. – 4:00 p.m. at the City of Middleton Main Fire Station, 7600 University Avenue, Middleton, WI

And yes, we have a snow date. Sunday February 8th in case we get hit with a big one again.
For further information, please refer to: http://www.madisonreef.com

Frag Swap - March 14, 2009
The Connecticut Area Reef Society Presents
Frag Farmer '09
Time & Location
Saturday March 14, 2009 - Noon until 4:00 p.m.
E.O. Smith High School
1235 Storrs Road
Mansfield, CT 06268

This will be the largest Frag Swap in the Northeast
Admission is free to attend and we invite all hobbyists, industry professionals and local retailers to come on down.
If you would like to set up a tank for coral sales (or anything else tank raised), go to www.ctars.org
All proceeds go to the E.O. Smith High School Aquaculture Program
For more information, visit http://www.ctars.org/
Midwest Marine Conference - March 14, 2009
11th Annual Midwest Marine Conference
Saturday, March 14, 2009 starting at 9:00 a.m.
Cranbrook Institute of Science
39221 Woodward Avenue, Bloomfield Hills, MI 48303
Speakers For This Years Event Are:

Bob Fenner - Selecting Livestock for your System


Scott Fellman - Aquascaping for the aesthetically challenged


Marc Levenson (Melev) - Sumps and Acrylic Work


Matt Pedersen - MOFIB's Introduction to Marine Breeding

Vendors include:

Amazon Stingrays


Cherry Corals


Choice Aquariums


Michigan Reefers.com


Moby Dick Pet Store


Preuss Pets
For more information and to register, visit http://www.masm.org/Events/Event.aspx?ID=58
MAX - April 3-5, 2009
Marine Aquarium Conference - April 19, 2009
The Connecticut Area Reef Society Presents
2009 Marine Aquarium Conference
Time & Location
Sunday April 19, 2009
Mohegan Sun Casino
1 Mohegan Sun Blvd
Uncasville, CT 06382

There will be lectures, vendors, raffle and an auction
Featured Speakers:
Steven Pro
Christine Williams
And an Afternoon with
Anthony Calfo
To purchase tickets or find out how you can be a vendor, go to http://www.ctars.org/
If you have an event that you would like listed on this page, please contact the webmaster. Events must be at least regional in nature to be considered for listing here.