MASVC Frag Swap - December 6, 2008
The Marine Aquarium Society of Ventura County presents
its Second Annual Frag Swap!
SPS, LPS, Zoanthids, Softies, Hardware and just about anything else you could want for your aquarium, sold by fellow hobbyists and well-known vendors
Presentations and demonstrations from hobby experts
Tons of prizes raffled off
Great food from local vendors
Hot deals!! (What's the point in a swap if you can have it delivered to your door from the latest Ultra-Mega-Reef-Farm-Warehouse-Superstore for less?)
A wonderful time!!
Admission $5 Ages 10 and under free
Time and Location:
Saturday, December 6, 2008
11:00 a.m. - 4:00 p.m.
TAAM Warehouse
1011Avenida Acaso
Camarillo, CA 93012
For more information, go to http://frag.masvc.org/
or call Rob at (805) 947-9546
Frag Swap - January 17, 2009
2009 Tennessee Reef Aquarium Expo and Frag Swap
January 17th, 2009 from 12:00 p.m. – 5:00 p.m.
Kingwood Heights Church of Christ
115 E. MTCS Road, Murfreesboro, TN 37129
The Tennessee Reef Aquarium Expo is a yearly event hosted by the Middle TN Reef Club (MTRC) with the main goals of educating new and old hobbyists alike, protecting wild reefs through active trading and buying of cultured corals, and building a regional community to help support hobbyists in their quest for a beautiful and rewarding reef aquarium.
This event is FREE to attend and we invite all hobbyists, industry professionals, and local and online retailers to come out and enjoy it.
Reef lighting expert, Sanjay Joshi, Ph.D. will be giving a talk. There will also be a presentation on how to frag and propagate corals and a beginner slide show put together by the members of MTRC.
Please visit www.mtrc.org/reefexpo for more information and to receive e-mail updates about the swap.
DFWMAS Next Wave - January 24, 2009
Everyone is encouraged to attend Next Wave 2009! -- Think of this conference as going to Reef Keeping College for a day. Four speakers are being flown in to instruct attendees on successful saltwater care. After each presentation, which will be in the form of slides, PowerPoint, or video, attendees can ask questions from the speakers about the subject being discussed. Don't miss your chance to gain knowledge that will last you a lifetime!
Speakers:
Eric Borneman: The Sustainability of our hobby
Jake Adams: Water Flow is More Important Than Light
Bob Fenner: The Pros and Cons of Hitchhikers in the Reef Aquarium
Dr. Bruce Carlson: Reef Life in the Solomon Islands, a video presentation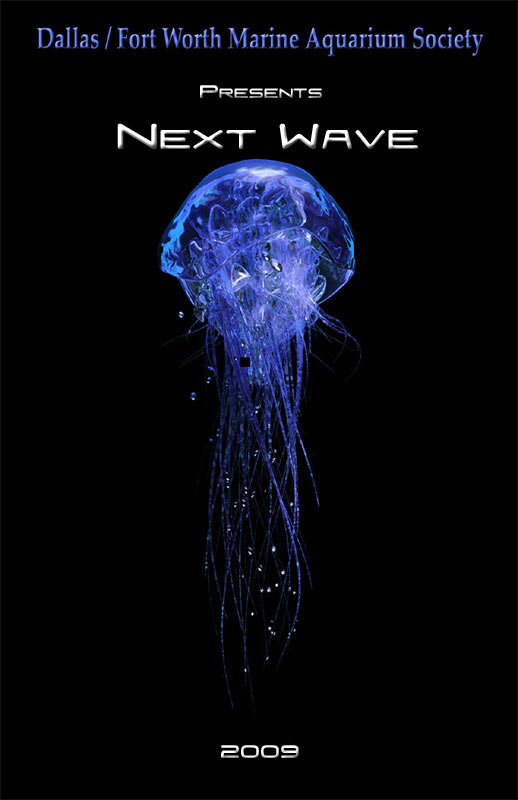 Fort Worth Botanical Gardens
3220 Botanic Garden Blvd.
Ft. Worth, TX 76107
Current admission rate: $35 during December - Register Now!
Saturday, January 24th 2009
9 a.m. to 5 p.m.
MAX - April 3-5, 2009
If you have an event that you would like listed on this page, please contact the webmaster. Events must be at least regional in nature to be considered for listing here.