SMMAS Annual Symposium - November 8, 2008

The Southern Maryland Marine Aquarium Society (www.smmas.org) is proud to host the Fourth Annual Southern Maryland Reef Symposium featuring noted speakers Tullio Dell Aquila of Aquatic Research & Development and Dr. Mac of Pacific East. This event will be held Saturday, November 8th, 2008 at the Calvert Marine Museum from 10:00 a.m. to 5:00 p.m. located in Solomon's, Maryland.

Mr. Dell Aquila has pioneered LED lighting in the aquarium trade and is head of new product development and founding partner of Aquatic Research and Development located in Utica, New York. ARAD is a contract manufacturer and developer of aquarium products for a few of the top companies in the aquarium trade specializing in advanced high power solid state lighting systems. Tullio has spent over a decade focusing on the importance of proper lighting techniques for aquariums and developing much of the technology they are now producing today. He will be unveiling the latest in LED technology as well as his newest invention, for the first time at this show!

Dr. Mac, a Board Certified veterinarian is well-known in the hobby and has been a reef hobbyist for 40 years. His business, Pacific East is the number one livestock vendor in the nation over the last seven years and is the first and only State Certified Marine Aquaculture facility in Maryland. He will be speaking on his Solomon Island Mariculture Project.

The adult ticket price is only $20, $15 for SMMAS members, $10 for students 12-18, and $4 for children under 12. Included in this price is admission to the Calvert Marine Museum featuring wildlife from the Chesapeake Bay, a petting area of rays, interactive displays, as well as the history of the Chesapeake. Check out their website, www.calvertmarinemuseum.com for directions and all the activities that are available.

The doors open at 10:00 a.m.; check in at the front desk to receive your Reef Symposium passes and admission stickers for the museum. Tour the museum and enjoy the "saltwater" tank displays of the local Chesapeake Bay (who knew seahorses lived in the Chesapeake?). There is so much to see and do so you may want to join the museum and come back again!

There will be plenty of food for everyone as well as one of the best Marine Aquarium raffles in the state: lighting systems, skimmers, custom sumps, Bio-Cube 8-gallon tanks, and gift certificates are just a few of the raffle items! Vendors will also be on hand selling live coral as well as dry goods at very reasonable prices.

Please send payment through (Paypal) -- to our email address club.smmas@gmail.com, include your name, address and phone number so you can be reached if needed. In the subject line type "SMMAS Reef Symposium tickets."

Or just pay at the door!
Schedule of events:
| | |
| --- | --- |
| 10:00 a.m - 11:00 a.m. | Doors open, tour the museum, view raffle prizes/buy raffle tickets (all raffle tickets are only $1), view/buy items from vendors selling wet and dry goods, and socialize. Door prizes will be handed out to random guest as they arrive. |
| 11:00 a.m. - 12:15 p.m. | Dr. Mac will give his presentation. |
| 12:15 p.m. - 1:30 p.m. | Lunch, socializing, vendors and raffle tickets will be available during this time also. |
| 1:30 p.m. - 2:45 p.m. | Mr. Dell Aquila will give his presentation. |
| 2:45 p.m. - 3.:15 p.m. | Short break and the last call for raffle tickets. |
| 3:15 p.m. - 4:30 p.m. | Raffle prize drawing! |
| 4:30 p.m. - 5:00 p.m. | Closing remarks, socializing with our speakers, and clean up. |
If you have any questions, please feel free to email club.smmas@gmail.com
BNARC Fragfest & Workshop - November 9, 2008
Second Annual BNARC Frag Fest and DIY Workshop
Sunday November 9th 2008
12:00 - 5:00
Our frag swap is intended to promote the propagation and sharing of corals within the reefing community, so come enjoy a day of frag trading and saltwater education in Central Illinois. Used equipment can also be bought and sold at this event. The cost is $5 - Which includes TWO FREE RAFFLE TICKETS (BNARC Members and Children under 12 Free!) Non-members may use their entry fee towards an annual BNARC membership!
Workshops include: How to make your own Refractometer Solution; How to frag corals; How to drill a tank; How to make your own fish food; more are listed on this page.
Over THREE THOUSAND dollars in raffle prizes, graciously donated by our sponsors. Please check out the sponsors page and don't forget to look at the list of prizes!
For further information: http://www.bnarc.com/fragfest/ or contact fragfest@bnarc.com if you are interested in a table, or have any questions.
Located in Johnny's Reefing Experience - Bloomington/Normal, IL -
Google Maps
CTARS Guest Speaker - November 9, 2008
The Connecticut Area Reef Society Presents:
Sumps - Why Every Reefkeeper Needs One, by Marc Levenson, editor of Reefkeeping Magazine
Science and Technology Magnet High School of Southeastern Connecticut
490 Jefferson Ave, New London, Connecticut - Mapquest
Admission $5 (free with your current CTARS card)
Schedule of events:
Doors open at noon
12:45 p.m. - Justin's update of the school
Tank of the Month Presentation
Marc Levenson - Why Do Reefkeepers Need a Sump?
Raffle
Tour of the school - Justin will have Corals & Berghia Nudibranchs for sale
Frag Swap in NYC - November 23, 2008
The Manhattan Reefs Fall Frag Swap 2008
Sunday November 23rd
10:00 a.m. - 6:00 p.mp.
$20 per person - Register now
Downtown Manhattan Campus
Pace University - Student Union
Two guest speakers: Ken Feldman & Kevin Gaines
They will have hundreds of coral frags, a fragging demonstration, auctions, etc.
BAYMAC - November 23, 2008
Bay Area Marine Aquarium Conference
11:00 a.m. to 5:00 p.m. - Sunday November 23rd
2143 South 10th Street, San Jose, 95112
www.TheBAYMAC.com (site will be up shortly)
Join us 11 a.m. to 5 p.m. Sunday November 23rd 2008 in San Jose, CA for the first annual BAYMAC - Bay Area Marine Aquarium Conference serving the Central and Northern California reef communities.
This first event will be FREE for everyone to attend and to participate.
You don't need to be a member of a reef club to attend.
All skill levels and all ages are encouraged to attend.

Frag sales supporting regional Reef clubs -
BAR - Bay Area Reefers and NCNRS - Northern California Nano Reef Society will have aquariums with coral frags & supplies for sale. All proceeds of these sales go to supporting the respective club.

Private Frag sales -
Other non-club affiliated sellers welcome as well.
Please contact sales@thebaymac.com for more details or visit www.thebaymac.com/nonclubfragsales08

Guest Speakers -
Jake Adams (Flow Dynamics and flow devices explained), Rich Ross (Coral collections in Tonga) and Randy Reed (Feeding your reef). For bio's and more details please visit www.thebaymac.com/speakers08

Reef Gear Flea Market -
Got extra reef gear lying around, come sell it for CASH!!
Come sell your used reef aquarium related gear.
Space is limited so please show up right before 11am to ensure you receive a spot.
For more details please visit www.thebaymac.com/usedgearswap08 or contact sales@thebaymac.com

Manufacturers on hand to answer your questions

Raffle -
Donations from companies like Reef Nutrition, CPR, United Pet Group (Marine Land, Tetra, etc), TAAM (Rio, SEIO, etc), and more. All proceeds will be split between BAR & NCNRS equally.

Directions & Info –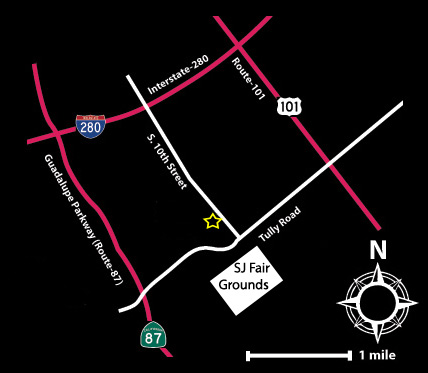 11:00 a.m. - 5:00 p.m. Sunday November 23rd
2143 South 10th Street, San Jose, 95112
Close to the 87/280/85 and the San Jose Fair Grounds
MASVC Frag Swap - December 6, 2008
The Marine Aquarium Society of Ventura County presents
its Second Annual Frag Swap!
SPS, LPS, Zoanthids, Softies, Hardware and just about anything else you could want for your aquarium, sold by fellow hobbyists and well-known vendors
Presentations and demonstrations from hobby experts
Tons of prizes raffled off
Great food from local vendors
Hot deals!! (What's the point in a swap if you can have it delivered to your door from the latest Ultra-Mega-Reef-Farm-Warehouse-Superstore for less?)
A wonderful time!!
Admission $5 Ages 10 and under free
Time and Location:
Saturday, December 6, 2008
11:00 a.m. - 4:00 p.m.
TAAM Warehouse
1011Avenida Acaso
Camarillo, CA 93012
For more information, go to http://frag.masvc.org/
or call Rob at (805) 947-9546
DFWMAS Next Wave - January 24, 2009
Everyone is encouraged to attend Next Wave 2009! -- Think of this conference as going to Reef Keeping College for a day. Four speakers are being flown in to instruct attendees on successful saltwater care. After each presentation, which will be in the form of slides, PowerPoint, or video, attendees can ask questions from the speakers about the subject being discussed. Don't miss your chance to gain knowledge that will last you a lifetime!
Speakers:
Eric Borneman: The Sustainability of our hobby
Jake Adams: Water Flow is More Important Than Light
Bob Fenner: The Pros and Cons of Hitchhikers in the Reef Aquarium
Dr. Bruce Carlson: Reef Life in the Solomon Islands, a video presentation

Fort Worth Botanical Gardens
3220 Botanic Garden Blvd.
Ft. Worth, TX 76107
Current admission rate: $25 during October - Register Now!
Saturday, January 24th 2009
9 a.m. to 5 p.m.
MAX - April 3-5, 2009
If you have an event that you would like listed on this page, please contact the webmaster. Events must be at least regional in nature to be considered for listing here.