Marine Aquarist Roundtable of Sacramento (MARS)
Introduction
---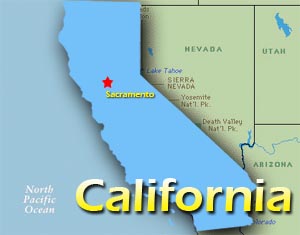 The Marine Aquarist Roundtable of Sacramento is one of the largest and busiest reef aquarists clubs in northern California (NorCal). It has a little over 100 members and produces about 20 events a year. Even though it is a somewhat larger club many of the events have a family outing feel to them. At ten years old it is one of the oldest clubs in NorCal. Many strong friendships have formed in that time.
Sacramento is known as one of the biggest small towns in northern California. Think of MARS as the biggest small reef club in NorCal.
Club Charter
---
The official MARS charter reads like most marine aquarist club charters… "We promise to honor, cherish, serve and protect…" As it turns out that is pretty much what MARS does. It is a little more self serving than the charter implies but it is definitely a "greater good" organization.
Programming
---
The meetings and events that MARS puts on are key to its continued success.

Club Meetings
All club meetings follow the same rough agenda: Meet & Greet, Club Business, Q&A, Presentation then raffle.
The meet and greet time is unstructured time for members to catch up and take care of personal business.
The Q&A time is moderated with priority given to beginners with questions and audience, vs. moderator, answers.
Typically around $1K in dry goods and live stock are raffled off at each meeting. The livestock table is staffed by an experienced aquarist. Questions about raffled livestock that would benefit the membership as a whole are put to the audience.
The presentations are the main draw. They usually consist of one of the following...
A Speaker - MARS typically spends around $3.5K/year on speakers. Repeat offenders include: Bob Fenner, Charles Delbeek, David Cripe, Eric Borneman, Morgan Lidster, Randy Reed, Rob Toonen, Ron Shimek, Sanjay Joshi and Steve Tyree.
Roundtable Discussions - The room is sectioned off into: beginner, intermediate and advanced aquarists. Each group is moderated by an advanced aquarist.
A Demo - Most techniques that can be demonstrated in the back room of a pizza parlor, and a few that probably should not, have been demonstrated, including: tank setup basics, Sanjay frozen food prep, glass drilling, electrical safety and skimmer setup.
The Christmas Party! – The white elephant gift exchange is always good for a few laughs. The door prize at the Christmas party typically consists of a full tank setup. Pizza and soda are provided by the club.

Frag Swaps
MARS hosts one or two regional frag swaps a year. Most of the clubs in the area participate. Attendance is usually around 200. Around 500 frags are swapped! The frag swaps include door prizes and/or a raffle. The transition the room goes through is impressive. It starts with 200 energized members. By the fourth for fifth round of swapping bodies can be found in the corners. The MARS Frag Swap team is currently planning the spring 2009 frag swap.

Do It Yourself Sessions
MARS hosts around five DIY sessions a year. Each session typically consists of around ten participants. DIY topics include: skimmers, calcium reactors, auto top off systems, LED moon lights and Sanjay frozen food mix. On average, participants pay around 30% of street price for DIY equivalents. The MARS DIY team is currently designing the next generation of the DIY skimmer and a DIY MH reflector. Look for the smoke coming from the "lab."

Tank Tours
MARS hosts a couple of tank tours a year. Tank tours consist of around 10 to 15 members on the tour and four or five members showing their tanks. This is typically an all day event. Tank tours are frequently accompanied by an after tour gathering. These events really emphasize the family-outing feel that most MARS events have.

Field Trips
MARS has hosted field trips to the Monterey Bay Aquarium and the Steinhardt aquarium. The next planned field trip is a behind the scenes tour of the newly renovated Steinhardt aquarium. MARS hopes to have Charles Delbeek host.
Bob Fenner accompanied the last field trip to the Steinhardt which was before the renovation. It was a wonderful field trip. After a guided tour of the tanks everyone sat the rotunda chatting and eating their lunches and discussing the tour. Thanks again Bob.

Garage Sales
MARS hosts one garage sale a year. This is an outdoor event accompanied by a BBQ. Usually it is co-hosted by one of the local fish stores. It is an opportunity for the LFS to move old inventory and members to clear their garages out. Incredible bargains are always had. You get a feel for the strong relationship between MARS and the LFSs when you see members and store owners working side-by-side.
Club Resource
---

Knowledge
The most valuable resource MARS has to offer is the combined knowledge of over 100 members with hundreds of years of total reef keeping experience. The club is organized to leverage that knowledge. The round table discussion groups in particular are an ideal way for new members to have face time with advanced aquarists.

Library
MARS spends about $500 a year on books. The latest top sellers, some signed, are available for check out from the MARS library. A full list is available on the MARS website.

Tool Crib
MARS spends around $500 a year on the tool crib. The MARS tool crib contains an impressive array of meters and test kits. The latest acquisitions include a Dwyer air flow meter for testing skimmer performance and a PAR meter for testing lights. A full list is available on the MARS website.
Membership Demographics
---
MARS is made up primarily of reefers (reef tank keepers). After that the membership varies a lot. Age, gender, ethnicity, income, vocation and location are distributed pretty evenly.
MARS boasts a few celebrity members. Rob Toonen was a MARS member while attending UCD. Rob is currently doing research on Oahu, HI. Matt Wandell was also a MARS member while attending UCD. Matt is currently an aquarist at the Steinhardt Aquarium.
Infrastructure
---

MARS Website
The MARS website is an integral part of the club. It serves two purposes, distributing information to the membership and storing the club's records. It contains critical information like the membership database and the club resource databases. Storing the clubs records in a centralized, easily accessible location minimizes the effort required to run the club. www.marineaquarist.org

Reef Central
Reef Central (RC) is where the members meet online. MARS has one of the most active club forums on reef central. As of this writing there are nearly 100,000 posts on the MARS RC forum.
Region
---
To understand MARS you need to know a little about the region.

NorCal Public Aquariums
NorCal is the site of two public aquariums, the Steinhardt Aquarium and the Monterey Bay Aquarium. MARS has participated in behind the scenes tours at both aquariums. Both aquariums provide regular speakers, including Charles Delbeek, Matt Wandell and David Cripe.

NorCal Reef Clubs
NorCal is the site of several other thriving reef clubs, including: Bay Area Reefers (BAR), Northern Valley Reefers (NVR), Saltwater Enthusiasts Association of the Bay Area (SEABAY), Redding Area Reef Enthusiasts (RARE) and the Chico Reef Club (CRC).
History
---
MARS incorporated as a non-profit marine only spinoff of the Sacramento Aquarium Society in 1997.

1997-2000
From 1997 to 2000 MARS was a small club consisting of approx 25 paid members. The average meeting attendance was around 15. Though small, MARS managed to host two mini-conferences (2-3 speakers) with guests speakers like Steve Tyree and Ron Shimek. Almost everyone in the club was a board member or helping run the club in some fashion.

2000-2006
MARS hosted its first Western Marine Conference (WMC) in 2000. The profit from that WMC allowed MARS to provide high quality speakers for the next five years. Between 2000 and 2006 MARS increased its paid memberships to from 30 to 60 paid members. The bulk of that growth was due to a dedicated Public Relations Officer actively recruiting members at the local fish stores. As the membership grew to "critical mass" word of mouth and the high quality speakers was enough to maintain the membership.

2006 to Current
In 2006 MARS hosted its 2nd WMC. Membership grew from 60 to 100. MARS moved from a meeting space that was crowded with 50 to one that easily accommodated 100.
Funding
---
Annual funding for MARS comes from nearly equal parts of large events (conferences, frag swaps, etc) revenue, raffle proceeds and membership dues.

Conferences
MARS hosts a large conference about once every four or five years. Hosting conferences is a taxing effort that has left the MARS board exhausted, if not dysfunctional, both times. However, MARS would not be able to afford expert speakers if it weren't for the efforts of the members that put on the conferences.

Raffles
The local fish stores have been extremely charitable. The near heroic efforts of the current Public Relations Officer have resulted in record donations from the local fish stores. The industry manufacturers have also been extremely charitable. The efforts of members who mailed donation request letters also resulted in record donations this year.

Membership Dues
While not enough to run the club, membership dues are a critical part of the funding. Ironically, the surveys the club did show that it is the high quality events the conference proceeds fund and the raffle table items that are the primary draw for membership.
Leadership
---
The MARS board of governors (BOG) is made up of officers and governors. The officers do the day to day tasks that are required to keep the club going and the governors manage the one-time events. Long time members are encouraged to take governor positions so the club will retain its institutional knowledge. The BOG is made up of around eight members. These eight members are responsible for almost everything that happens at MARS. That makes them the most critical club resource.
Marketing
---
The primary "customers" for MARS are the potential members in the area. MARS advertises to those customers through three mediums.

Local Fish Stores
There are approx ten marine fish stores in Sacramento County. MARS enjoys a good working relationship with all of them. Most offer formalized discount programs to MARS members. Several have hosted MARS garage sale/BBQ events. Sustained marketing effort at the LFSs can have a dramatic affect on membership.

Word of Mouth
With good programming (speakers and raffles) MARS can compensate for normal attrition through word of mouth references if the membership levels don't fall below about forty.

Reef Central
Most of the knowledge that makes its way through the club travels through RC. RC is invaluable as a membership retention tool. RC has the added advantage of requiring minimal MARS board member resources.

Conferences
Secondary customers for MARS include vendors, manufacturers and speakers. These customers provide the resources (raffle table and programming) necessary to attract members. The two Western Marine Conferences (WMCs) MARS hosted were key in securing strong working relationships with these resources.
The Future
---
2009 is shaping up to be a good year for MARS. The board is better staffed then it has ever been and there is enough money in the treasury to run the club effectively.
Where do we go from here? As always, the board will do everything it can to preserve the "friends and family" feel of MARS events while bringing in leading edge speakers.
For more information, please visit our website: http://www.marineaquarist.org.
---
If you would like to showcase your club in Reefkeeping Magazine, please email the webmaster for more information.