Marine Aquarium Society of Los Angeles County
(MASLAC)
About Us
---
We are a non-profit dues-based marine aquatic club. Our purpose is to enjoy our hobby - our obsession - and learn all we can while having fun doing so. Meeting activities range from informative professional speakers to multi-media presentations by club members. There is usually a round table discussion followed by a spectacular raffle where members can go home with a reverse osmosis (RO) unit, a new lighting system, all kinds of tank accessories, a colorful fish or even live rock. Everyone is always a winner by contributing to our club.

Members
---
Our members are from all walks of life and all stages of the hobby - from novice to expert. If you want to set up an aquarium or if you need help with the one you have, come see us. If you want to teach others, if you are seeking know-how and expertise in keeping marine life in an ecologically balanced environment, you belong in MASLAC.
Monthly Meetings

---
We have an abundance of activities to enjoy. Our meetings are on the second Saturday of the month at 6:30 pm in the San Fernando Valley.
Newsletter

---
We publish and email a monthly newsletter to our members. It's also posted at www.maslac.org, on ReefCentral.com and on our MASLAC forum site. Log-in and take a look.
MASLAC Library
---
We have an extensive library on marine aquariums that include some of the latest books, DVDs, CDs and videos. Members are encouraged to use the free library to increase their understanding of the underwater world.
What We Do
---
Our events examine all facets of the marine aquarium hobby. They cover everything from cultivating and fragmenting corals to aquaculture. We have experts speak and present in all areas of our passion. Each month, a member presents their aquarium to the group. Everyone is proud of their tank, whether it's a nano 12-gallon or a "maxo" 1,000-gallon big-daddy tank.
Field Trips

---
We have outside activities including behind-the-scenes visits to places like the Aquarium of the Pacific in Long Beach and Marineland in San Diego. We visit wholesalers to see the latest imports of marine livestock available in Southern California. We also arrange tank tours of members' aquariums.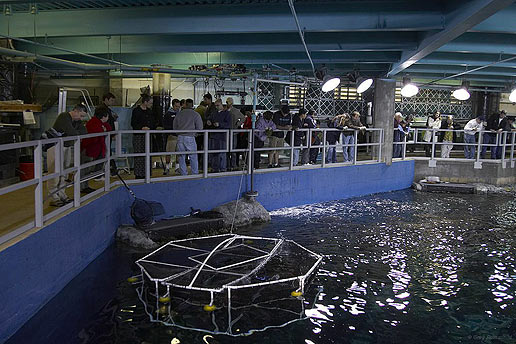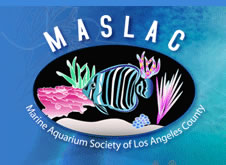 For more information, please visit our website: www.maslac.org.
---
If you would like to showcase your club in Reefkeeping Magazine, please email the webmaster for more information.